The goal of our grantmaking is to inspire positive change and innovation; fostering strong outcomes for kids.
We have a deep commitment to helping children from underserved communities with our funding and prioritize access to high-quality programming for children of all backgrounds. Our intention is to be supportive of leaders with our funding and drive progress to elevate their work with kids. We partner with organizations whose work, leadership and values align with our approach and are looking to innovate or experiment with a new idea.
What we fund: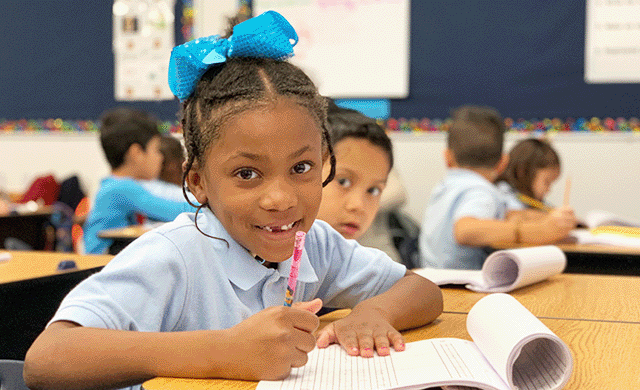 We fund creative, result-driven work both in-and-out of the classroom.
Traditional Education – from birth through high school graduation
High quality preschools and emergent literacy programs for children ages 0-5
Innovative school models and literacy based after school programs
Programs focused on pathways for 1st generation college graduation
Increasing the number of high-quality seats for children in Maricopa and Pima counties
Cultural Education – expanding students' knowledge, experiences, and skills outside of the classroom
Programs in the creative, performing arts to deepen knowledge and skills of students both in-and-outside of the school day
Technological literacy and skill development to navigate the digital world; to understand the ramifications and responsibility of an online presence
Environmental science programs with an emphasis on climate change and sustainability